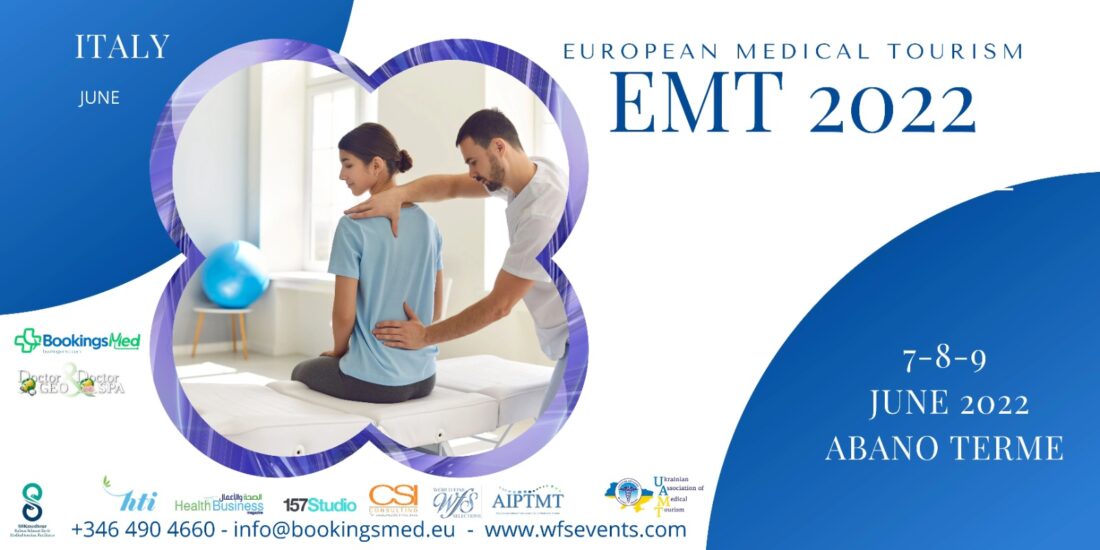 WiWell S.r.l. at EMT 2022 in Abano Terme thanks to WFS EVENTS, the specialist in medical tourism
WiWell in the medical tourism sector! We are really honoured to participating to next EMT 2022, the exhibition for Medical Tourism organized by World Fine Selections and by Bookingsmed, which will take place June 7-10/2022 in Abano Terme.
Medical tourism: a new highly specialized area
Medical tourism focuses on connecting patients from all over the world with clinics and permitting them to get the best treatments using the most modern technologies. Bookingsmed is a brand new platform designed for the booking of health care services: a B2B and B2C service that offers clinics and medical specialists a worldwide "shopwindow". Furthermore, it offers patients from all over the world looking for the best or for the more convenient medical treatments the opportunity to book their visits or their thermal treatments. Also, thanks to the tour operators that are present in this new multifaceted platform, patients can rely on a perfect organization for their travel accomodation. This is a great opportunity to directly connect with new customers and new partners looking for medical centers and specialists for their treatments.
To WiWell, this meeting will give the Company chances to illustrate to qualified business operators the features and potential of WiWell photocatalytic products and their application in the medical sector and relevant hospitality. An increasing number of customers in the medical sector and in hotellerie rely on WiWell S.r.l. and its photocatalytic products for the safety of the structures from a health perspective. Proud to being part of this international and highly qualified event.
EMT European Medical Tourism (wfsevents.com)
EMT, fiera del turismo medicale, dal 7 al 10 giugno ad Abano Terme – Radio Salute