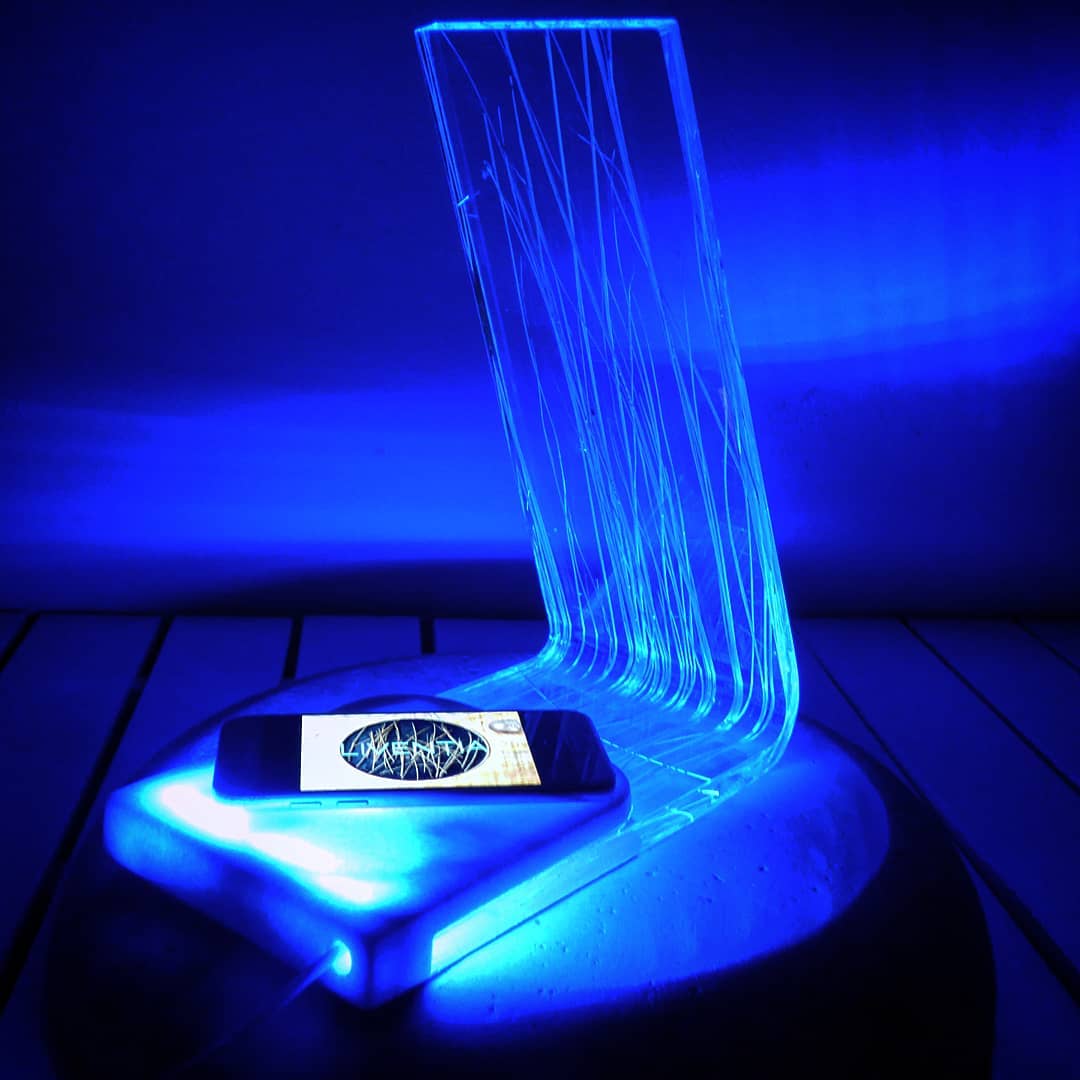 LIVENȚIA
LIVENȚIA: not only a lamp, rather a one-of-a-kind multi-function object!
It illuminates thanks to its led lights and marsh grass of the river Livenza which drags the light acting as optical fibre. It charges wireless your smartphones, tablets and smart-watches, by means of an induction system placed under its hand-carved marble base. It reduces indoor pollution thanks to a sanitizing system induced by the WiWell® photocatalytic additive . It monitors the quality of the air in the surrounding environment by means of a sensor connected to a dedicated app on your smartphone.
… and it is incredibly cool!